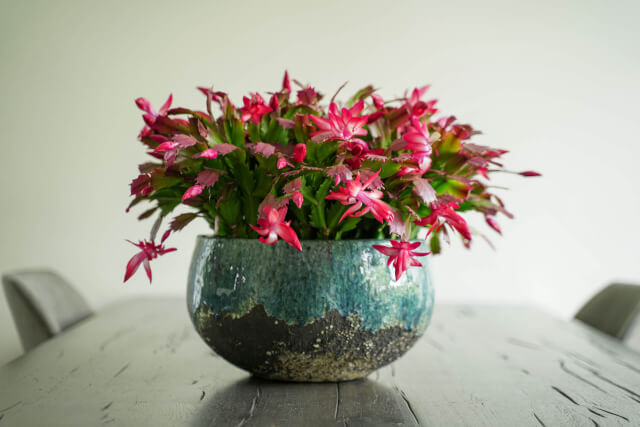 Schlumbergera,

 both a flowering plant and a green plant
A magnificent new blaze of colours, time and time again
The Schlumbergera is also known as the Christmas cactus. It's actually a succulent, but a flowering variety. The Christmas cactus originated in Brazil, where the plant grows on tree trunks. The Schlumbergera blooms when the days are short, providing a display of beautiful red, white, pink, purple, or orange flowers. 
We grow Schlumbergeras in different pot sizes
Our mini variety (7 cm) grows into a mature plant with buds in 6 months, while our maxi variety (17 cm) takes no less than 14 months. When the plant has finished flowering, you can still enjoy it as a green plant. Some good care also does wonders; the flowers of Schlumbergera are a source of constant amazement in the autumn with their blaze of colours. More info about all our Christmas cacti?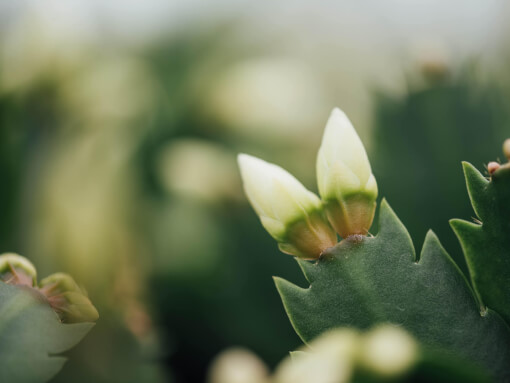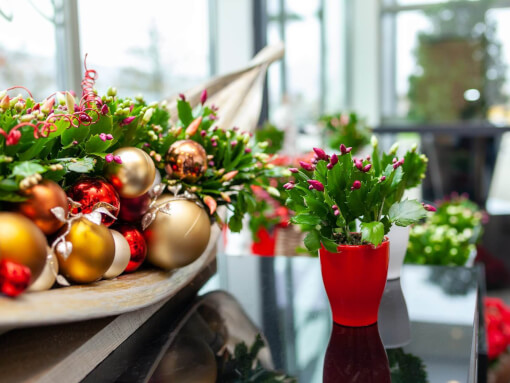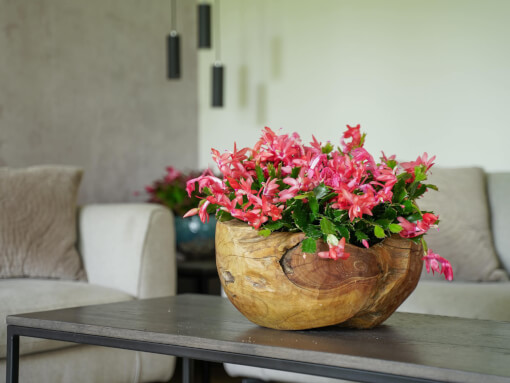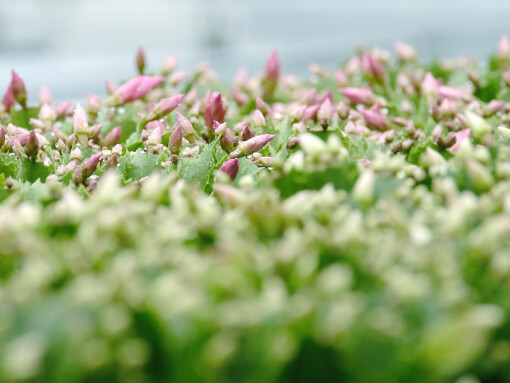 Our tips on caring for Schlumbergera
Prefers to be kept indoors A temperature of around 18 ° C is ideal
Water normally, and keep the potting soil moist
Give fertiliser once a month
Not suitable for consumption
Check out all our flowering plants