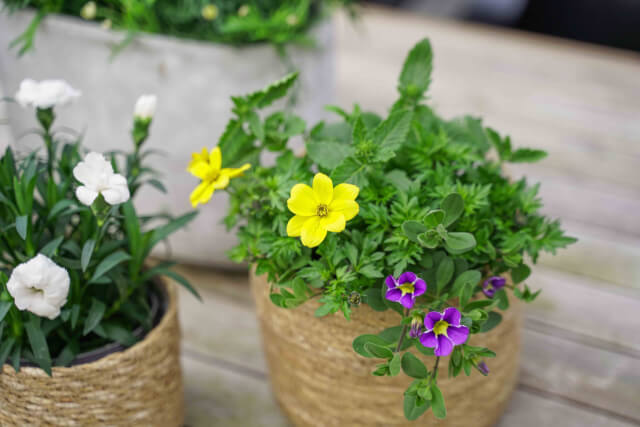 Checkies, different blazes of colour in a single één pot
A flowering plant for those who like variety
This product is a combination of different flowering plants in a single pot, such as Calibrachoa, Verbena and Bidens. These could be flowers with the same colours or flowers with completely contrasting hues. You can make it as colourful as you want. This fantastic product can also be enjoyed all summer long on your balcony or in your flower garden.
Which types of Checkies do we grow?
Our Checkies go by the name of Brasil, North Pole, Caledonia, Andorra, and Germany. Basically, all these varieties take you on journey around the world. The flowers in each pot also vary considerably, from different types of white flowers to blue, yellow and red. All Checkies are grown in a 13-cm pots and supplied with the special plant passport. More info about these colourful Checkies?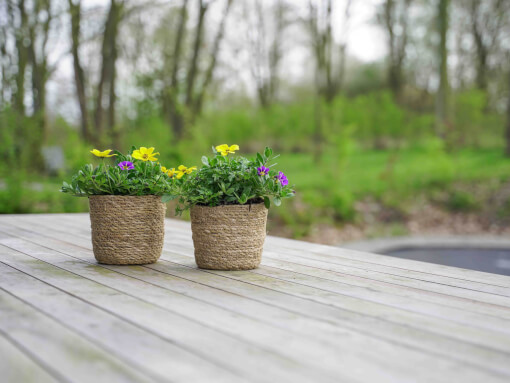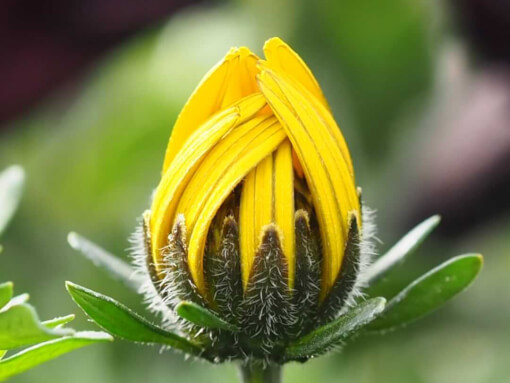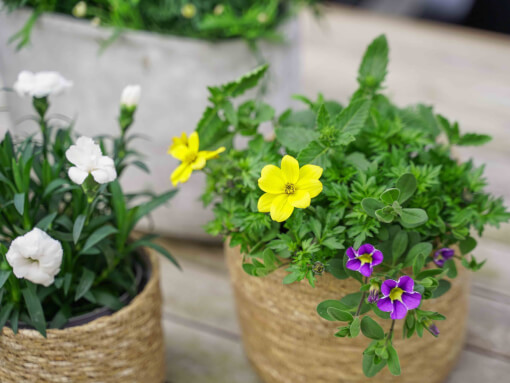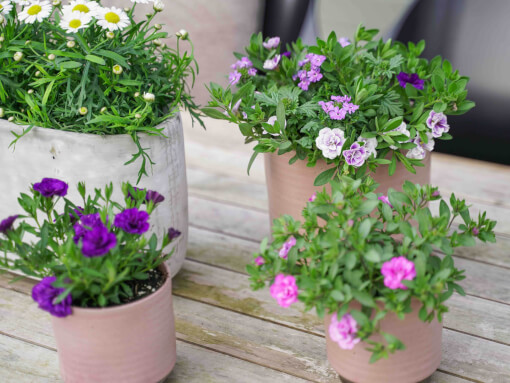 Our tips on caring for Checkies
Does well in direct sunlight
Water normally and keep the potting soil moist
Give fertiliser once a month
Not suitable for consumption