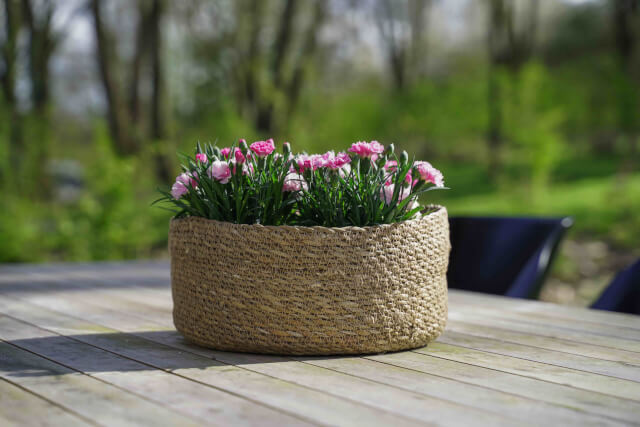 Dianthus, a divine flower for the patio or balcony
A flower that blooms from February to October
The Dianthus is a resilient pot carnation that you can enjoy for an extended period, as it blooms from February right through to October. The name Dianthus is derived from two words; the Greek Dios (descendant of Zeus) and Athos (flower). This immediately explains the popular name 'Flower of God'.
What types of Dianthus do we grow?
We grow the Oscar in various colours in 10.5-cm pots. The varieties I Love U, Peach Party, Early Love, and Red Love also feature in our range. These plants are suitable for a border, but also look great in a pot on the terrace or balcony. Wonderfully scented Dianthus does well in a dry, sunny area of the garden. The more sun, the richer the flowering. More info about this pot carnation?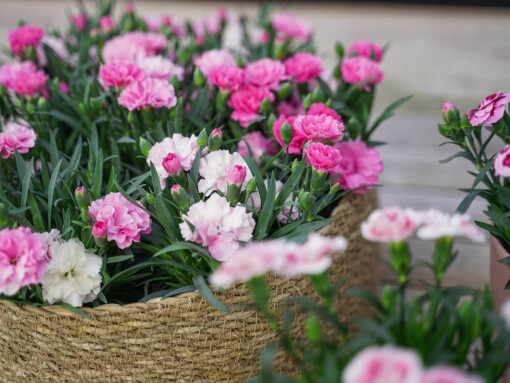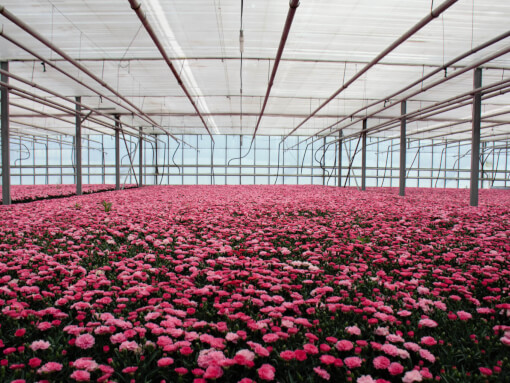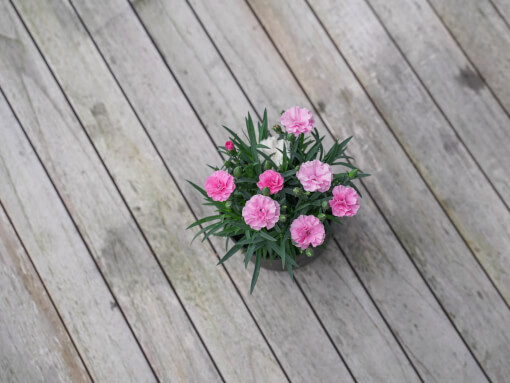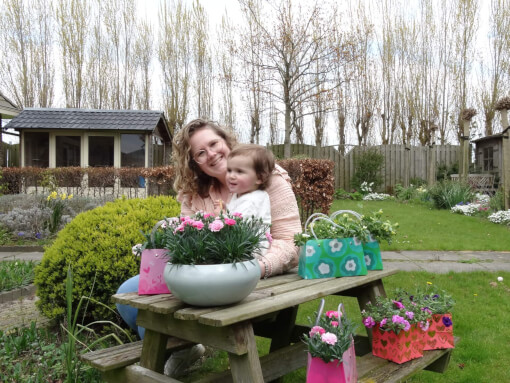 Our tips on caring for Dianthus
Does well in direct sunlight
Water normally and keep the potting soil moist
Give fertiliser once a month
Not suitable for consumption