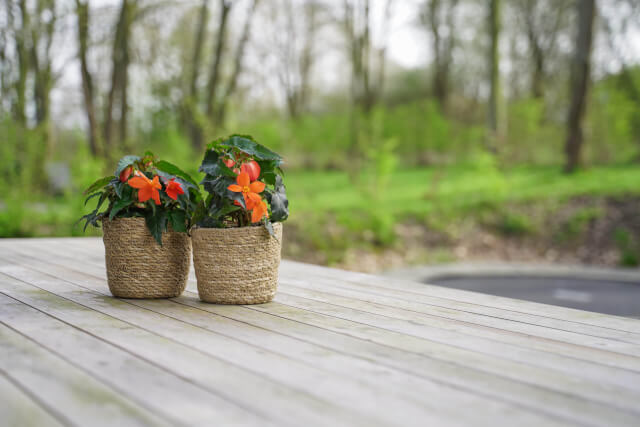 Begonia, a sun worshipper with colourful flowers
Flowering plant for open soil or in a pot
An eye-catcher for your terrace or balcony; this plant produces amazingly beautiful flowers! The Begonia is a real sun lover, with richly coloured flowers. Whether in the open ground or a pot, flowering continues throughout the summer. Spent flowers fall off by themselves.
Which types of Begonia do we grow?
This new summer flowering plant has been part of our range for a number of years, and it has really won our hearts. The intense, striking colour of this orange Begonia really charmed us. Our Begonias are grown in 13-cm pots, so you can also place them in a ceramic pot. More info about our Begonia?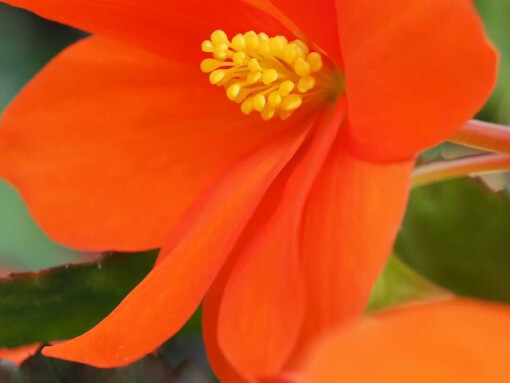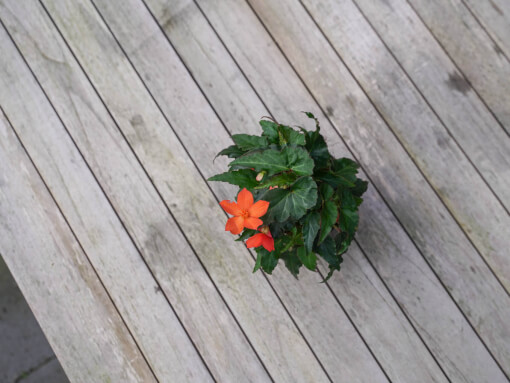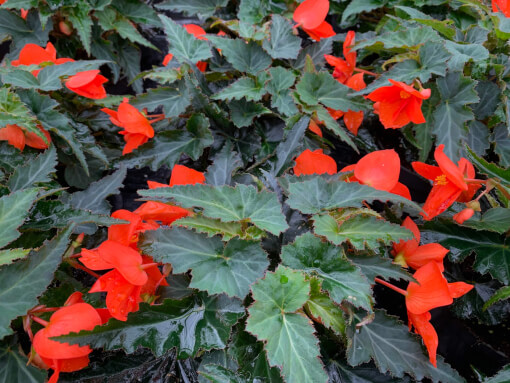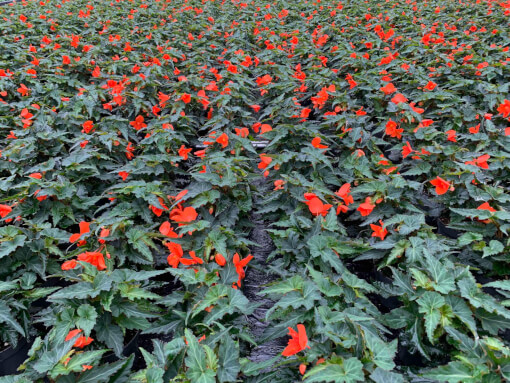 Our tips on caring for Begonias
This plant does well in direct sunlight
Water normally and keep the potting soil moist
Give fertiliser once a month
Not suitable for consumption