We're a greenhouse horticulture company, with a 6-hectare site in Westland in the western Netherlands. In our greenhouses, we grow Schlumbergera almost all year round, and Dianthus, Calibrachoa, Argyranthemum, Checkies and Begonia seasonally. Check out our cheerful, colourful plants.
Our nursery
Hofland has been a family business since the late 19th century, so for well over a hundred years; A lot has changed in this time, such as the crops, the techniques, and the area devoted to cultivation. However, one thing has remained constant; the spirit of a Westland family business.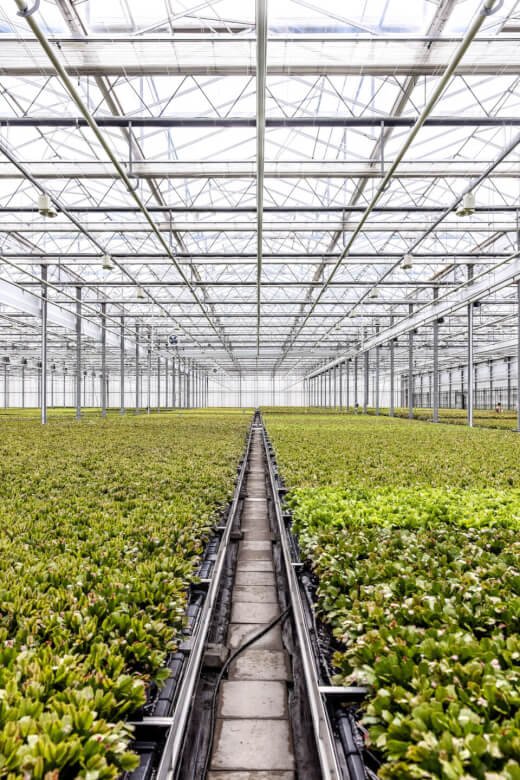 Our experienced team
Our team is on hand, day in day out, to help you enthusiastically. This experienced team is the backbone of our family business, and each of its members has their own area of expertise. Would you like to get to know them better?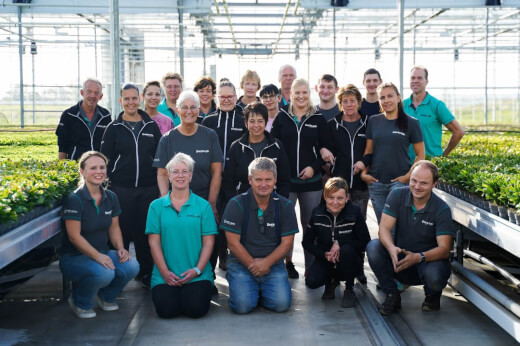 Reasons to choose Hofland Flowering Plants
Growing plants since 1899
An expanding company with an informal working atmosphere
A company that is actively developing
We develop our own cutting material and breeding processes
Schlumbergera available in 5 colours
The only grower in the world who grows multi-colour Schlumbergera Recycling is embedded in our business processes